Best Exercises to Workout at Home
Well to start with, many of us are busy with our own schedules and have no room for workouts at all. So, I would say there is no point joining gym as we might not make the best use of it because of our hardcore daily routines. It is always best to be natural and fit in our entire life. This article will be working on in providing the information to the readers with the regards to best exercises to workout at home. Well, you might not adapt to the conditions in the beginning days but as time passes you will make it a habit and won't let go at all:
You will find it really hard to make 5 push-ups at once as it needs strength in your shoulders. Before you start, do some stretches and then start. For a beginner 3 sets of 10-pushups are more than enough. Take regular intervals of break when you're doing. Do not over strain your muscles.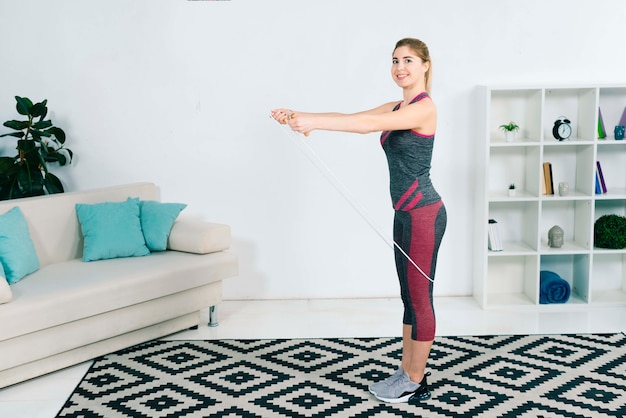 Skipping is one of the best exercises, which keeps you fit all the time. It strengthens thighs and arms when you are doing it. Start slow and don't rush as you might trip and fall. You just have to be confident in what you're doing and at the same time you have to believe in yourself and make extra efforts to reach the goals.
Many of us might feel it is old school but it is not. Yoga is supposed to be the purest form of exercise and it needs 100 percent commitment to get the desired results as it is a slow process. There are 10 basic poses or asanas that you need to learn. You can start doing it by seeing YouTube also. Other asanas might need expert advice and also your body should support. Know your limits and then push.
Crunches are purely recommended for those guys who are having beer bellies. If you're skinny, you will get that abs by doing crunches at home. A set of 25 crunches a day pre-lunch and pre-dinner is enough for the beginners. For those who have maintained the right BMI can push up to 50 crunches.
We hope this answers most of your doubts regarding the Best Exercises to Workout at Home. Just in case you have any further questions, you can always ask us in the comments. Thanks for reading!